Designing Customer Experience with VHT Navigator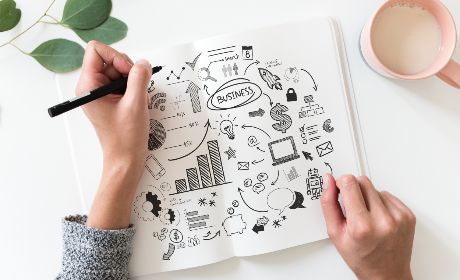 When a customer interacts with a company through any channel, there is a dialogue; as in any conversation, there is a natural flow, as well as a beginning and an end to that journey. The best way to "visualize" these journeys is to collect and analyze the interaction data in each decision tree, at each point of contact, including also the contact with back office systems, CRMs, legacy, etc.
If one of the main objectives of your company for this year is to improve the customer journey map of your customers, VHT Navigator is the solution you need. Although the importance of customer journey mapping is recognized, many companies cannot really visualize their customers' journey. The common practice is to map out what the journey should be, but the real complexity lies in verifying that the client's journey is taking place as expected. VHT Navigator has been designed to do exactly this: to plot the customer journey map and also make it easier to track customer journeys through disparate systems, online and offline. Its tracking function will allow us to reorient our clients' journey in real time and optimize their most important processes.
With the right tools in place, we are only facing the challenge of transforming our customers' experience (no small feat), and for that we need to know our customer. I would like to recommend four trips here that should be the goal to be achieved in 2018:
Converting anonymity
One of the biggest challenges for tracking customer journeys is in anonymous contacts.
Consider the example of an anonymous shopper's cart. Why throw away the steps that this buyer has taken so far in his journey? instead, we can keep a record of those steps or identification keys.
These keys could be a session identifier in a web browser or temporary session identifiers through IVR, mobile or digital channels. Tracking events and analyzing the associated data points around these individuals allows us to determine what to ask and also how to obtain identification keys through dialogue, including how aggressively we should pursue these opportunities based on the potential value of the sale. These opportunities for collaboration could be:
Trigger a given action after a timeout of X-seconds.
Offer connection through a channel
A Pop-up on the web
Offer the possibility of connecting to an agent through a Mobile App.
Special coupon, provide incentives to buy now or to share contact information ("receive a special discount offer after filling out this web form," etc.)
Provide the customer with a unique reference code to benefit from extended offers. on the same or other channels
To inform you about the extended offers for X-time
Allow channels to resume the journey later, work to close the sale, and collect identification keys to establish an ongoing relationship.
Using these transient identification keys, VHT Navigator can accurately track not only the journeys of identified and authenticated users, but also those of anonymous persons. This allows you to maximize the specific moments of opportunity – or waypoints – that occur within the customer's journey. Whether or not reaching a waypoint can trigger automatic actions in real time. Some examples of Waypoints are the request for a callback, the sending of a sms, a pop up on the web, a modification of the customer profile in the CRM automatically, etc. Whether anonymous, identified or authenticated, the methodology of VHT Navigator Waypoint prevents opportunities from being lost and offers positive results for the company on the one hand and an optimized experience for the customer on the other.
Relive the shopping cart
Continuing with the analysis of the shopping cart, another important journey to observe begins with what visitors to the website have put in or taken out of their cart. The action of selecting an item for purchase indicates interest; the action of removing it seems to indicate confusion or indecision. This is a critical time of opportunity when proactive customer support can turn the interested individual not just into a customer, but into someone with a positive relationship with your brand.
The first step is to reach the potential buyer and offer assistance. If an identification key can be obtained, it can be linked to previous customer records, and this information can be immediately sent to your agents so they can help in an efficient and meaningful way.
For example, if we are dealing with a customer who uploaded a product to the cart but soon decided to remove it, Navigator would recognize the item's removal event and automatically offer, for example, a callback, which would request the buyer's phone number. Because Navigator is agnostic to the technologies it orchestrates, it can facilitate the journey through the context of that number, the history of the cart and any previous activity through any channel that has been associated with that number. Your agents are then alerted, in real time, to the identity of the buyer and all her or his history with your brand and, perhaps most importantly, that she or he has recently removed something from the cart, but still wants to talk. The customer's journey can be resumed without problems, the buyer's confusion is resolved and, once again, the positive relationship is reinforced.
Reduce Churn through IVR
For years, IVR applications have worked to automate attention services and reduce operational costs. However, customer identification remains an issue. To meet this need, IVR applications must use menus to determine who is calling or at least what they need.
If your system can easily identify the caller and quickly access that person's profile and history, the IVR can automatically offer the most relevant menu options for that person. But it should also be able to be transmitted to your agents within the context of the call so that the agent can immediately confirm the purpose of the contact and begin. This mitigates customer frustration, decreases average handle time and increases first call resolution, as well as NPS. It also reduces costs by maximizing agent time.
Ideally, your IVR should be able to access important contextual information, such as for example whether the caller may have recently accessed his or her personal accounts from the web and has consulted specific topics, such as refinancing a debt. A menu option may ask if people are calling about your recent interest in refinancing (you were previously interested via web) and a simple confirmation from the client would save potential efforts and frustrations by directing you to a mortgage refinancing specialist or personal advisor.
VHT Navigator helps collect the context of interaction across each channel used and allows you to create a more detailed profile of the customer – just as important: fill in the gaps and share the context with your agents' desktop application so they never have to ask who's calling and why.
Addressing negative comments on social networks
If your social network detractors insist on remaining anonymous in order to damage your brand, then your strategy is limited: you must work to protect the brand and mitigate the damage of these types of interactions according to your company's policies. However, if your client's goal is to address an honest concern or help your brand improve, a huge range of great relationship-building opportunities opens up.
As with any anonymous event, the first step is to identify the contact person, know what they need, and identify the best way to get results that benefit both parties. The aim should be to move clients from the social to other channels that can better serve their needs and deepen the relationship. Since the customer must agree to the decision to change channels, the best way to facilitate this is to recognize the customer and offer compensation in exchange for additional contact information. We give a more direct attention and at the same time enrich the customer's profile with more information.