Sixbell has its anual event Contact Day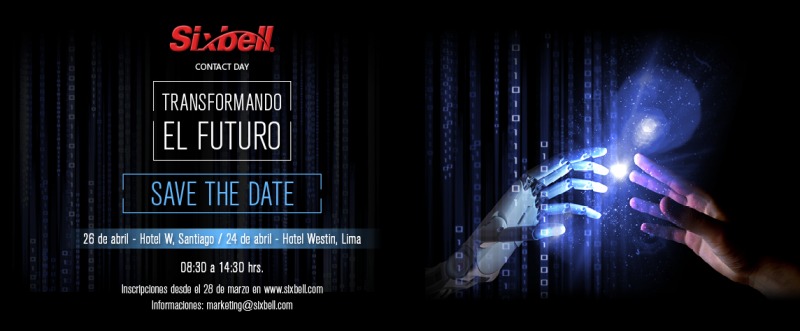 Sixbell will be re-editing his Contact Day on April 24th and 26th in Lima and Santiago de Chile respectively. The event will revolve around Omnicanality and Artificial Intelligence, covering the latest technological trends in customer relations, and preparing us to understand the dynamics of change, something essential to make the best decisions in time to define the future. The event will also be attended by Santiago Bilinkis, author of the book "Passage to the Future", which will be the best guide to survive the journey to tomorrow.
Sixbell is a Latin American company, partner of CXONE Consulting, and leader in integration and project development, representing world class brands such as Avaya, Genesys, Verint, Nuance, Enghouse, Openet, or Metaswitch and also manufactures software solutions for the Telco sector, 27 years of presence in the LATAM market, more than 250 clients in Latin America, and more than 300 professionals. Two R&D centres in the region (Santiago and Bogota).
You can see more at contactday.sixbell.com